Large enterprises are looking for new ways of solving tomorrow's customer data protection problems. Traditional authentication methods no longer protect banks and consumers from advanced hacking methods and fraudster activity. Increasingly complex passwords and biometric scans only attack part of the problem: initially authenticating the user to open their account. What happens from that point on isn't covered by traditional methods and leaves consumers and providers at serious risk.
Industry leaders like NatWest, one of the largest banks in the UK who serves 14 million customers, are turning to different solutions to combat fraud on a larger scale and address gaps in their current fraud detection capabilities.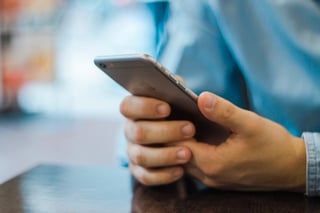 BioCatch's fraud detection platform uses behavioral biometrics and continuous authentication to persistently validate a user's identity throughout the entirety of their session. Eyal Goldwerger, BioCatch CEO said, "With 48 percent of data security breaches across the financial services industry involving compromised web applications, the importance of validating a user not only at login but throughout a session as a way to prevent fraud, has taken on increasing urgency."
By implementing BioCatch, NatWest was able to:
Stop fraudulent attempts to transfer funds
Identify remote access Trojans during an online session
Identify fraud attempts occurring across multiple channels (i.e online and mobile)
Simon McNamara, Chief Administrative Officer of NatWest said, "The technology that we've been able to deploy with the help of BioCatch has played a crucial role in strengthening our security systems. The breadth of behavioral biometrics that BioCatch technology can monitor is really impressive and we've already seen many examples of it alerting us to suspicious activity and protecting our customers from fraud."
BioCatch's system captures more than 500 points of behavior such as hand-eye coordination, pressure, hand tremors, navigation, scrolling and other finger movements amongst other things to create a unique user profile. Via continuous authentication, it is also able to recognize anomalies in behaviors from the point of login and throughout the entire session. This allows BioCatch to distinguish the normal human behavior of an authorized user from that of an unauthorized user, as well as to recognize automated BOTs, RATS, malware and other malicious account takeover attacks, where the victim is typically unaware that their banking session has been hacked.
By approaching fraud detection from a different angle, BioCatch helps industry leaders solve problems with their existing monitoring and prevention tools without sacrificing quality in the overall user experience. As fraudsters and hackers continue to get more advanced in their methods companies need to find new ways to keep their customers' data secure. With continuous authentication and behavioral biometrics, BioCatch is helping them solve those problems now, and for the future.