The future of identity verification is rapidly changing. As recent conversations around high-profile security breaches and space-age technology make biometrics a hot topic in the tech world, it's important to take a step back and examine the still-young industry as a whole.

In this panel, biometrics pioneers discuss the benefits, barriers, and challenges we can expect as more and more businesses begin improving their security measures through biometric authentication. From ubiquitous thumb prints on smartphones, to advanced behavioral technology and forthcoming facial recognition, speakers Iain Swaine (BioCatch), Steve Cook (Daon), David Pope (HooYu), and Andrew Bud (Iproov Limited) share their powerful insights on the future of biometric identity verification and how it can transform your customer's experience. This conversation, recorded at Lendit Europe, October 2017 in London, was moderated by Alan Goode of Goode Intelligence.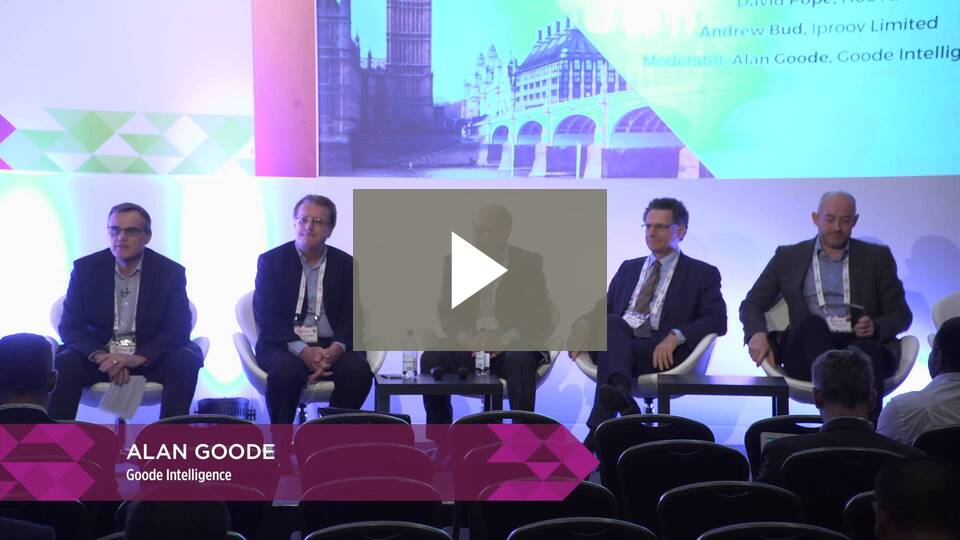 Here are the key takeaways from the panel discussion on online identity verification:
Iain Swaine, BioCatch:
Behavioral biometrics work in the background. These discrete actions look at both your conscious and unconscious user interactions without interrupting the user experience.

Combining traditional biometrics with behavioral biometrics gives better false negatives and prevents fraud takeovers from happening.

Context is everything. A single stolen biometric is usually not enough to penetrate a security system that also monitors the user's behaviors, geolocation, and common transactions.
Steve Cook, Daon:
Legislation is changing. How, where, and when biometrics are deployed is still being figured out.

It's still the early days for biometrics as a whole. Although you can't go through an airport today without some sort of biometric verification, everyday technology has a long way to go.

You are now the password. Biometrics are rapidly being introduced to a mainstream audience. Apple 10's launch, for example, requires the use of Face ID to unlock your phone.
David Pope, HooYu:
Biometrics alone are sometimes not enough. Layering other technologies on top of biometrics can create a more secure experience. For example, digital footprints check a user's history in order to determine whether or not their biometrics match up.
Biometrics will condition the market and change user behaviors without much effort. The concepts are relatively intuitive and easy to understand, even for people who are not technologically inclined.

A lot of financial companies are offering their customers options: biometric verification, or in-person verification. When given the option, 98% choose biometrics.
Andrew Bud, Improov Limited:
People think of biometrics as secrets (like passwords), but in fact, biometrics is about uniqueness. Your fingerprint for example, may not be a secret, but it is the only existing genuine copy on earth. The problem, therefore, lies in the test for genuineness.
One of the things that is going to change the way you think about face verification in particular is the introduction of deep learning, a continuous learning technology that recognizes facial changes such as age, facial hair, makeup, and lighting.

A lack of established track records is holding biometrics back from reaching its full potential. People still see it as a risk. But that's likely to change soon with the implementation of new technology.