Profound Visibility into Risk
BioCatch empowers organizations to align the appropriate action to risk level and minimize disruption to genuine users.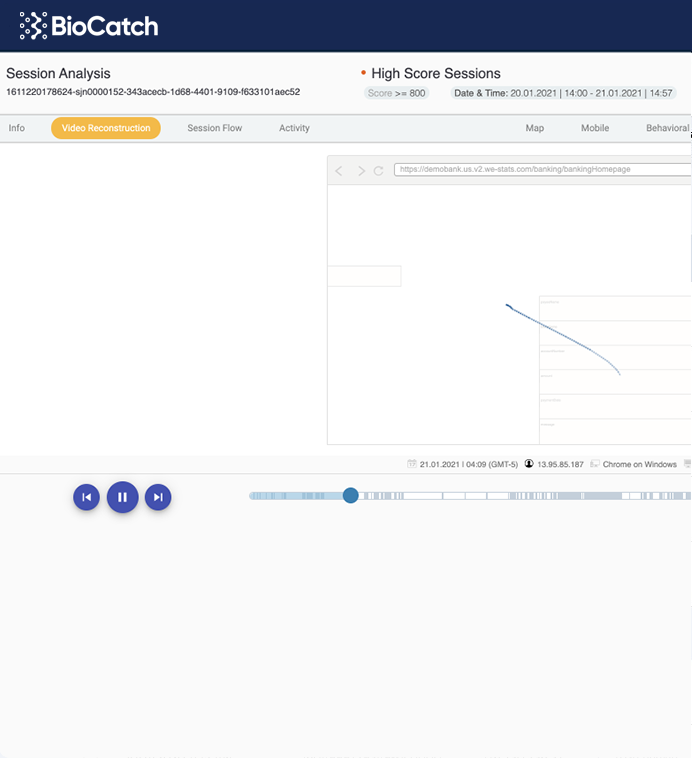 Enhance Investigations
Investigate user sessions and activities with deep visibility into all behavioral, device, and location insights.
Drive Real-Time Action
Specify actions based on unique BioCatch insights to reduce fraud and banish friction.
Actionable Risk Scores
Understand the degree of risk associated with every session, ranging from 0-1000.
Behavioral Insights
Gain visibility into the leading behavioral indicators that led the solution to determine whether the session activities were high or low risk.
Powerful Visualization Tools
Reconstruct exactly how the user behaved during a session with a step-by-step video breakdown.
Robust Rule Manager
Configure rules using BioCatch risk scores and behavioral insights to initiate policy, score, and alert actions.