Optimize fraud and AML response
As BioCatch continues to innovate and build the latest predictive fraud and AML models, the data collection, consumption, and output sharing are top priorities. Once the appropriate data has been collected and sequenced, it is fed through the BioCatch Predictive Intelligence module to generate outputs, such as threat indicators, risk and genuine factors, risk scores, and unique data points. These outputs, paired with our investigation tools, allow financial institutions to validate user intent and identify potential fraud. This predictive and proactive approach can mitigate the highest amount of risk while maintaining a frictionless customer experience.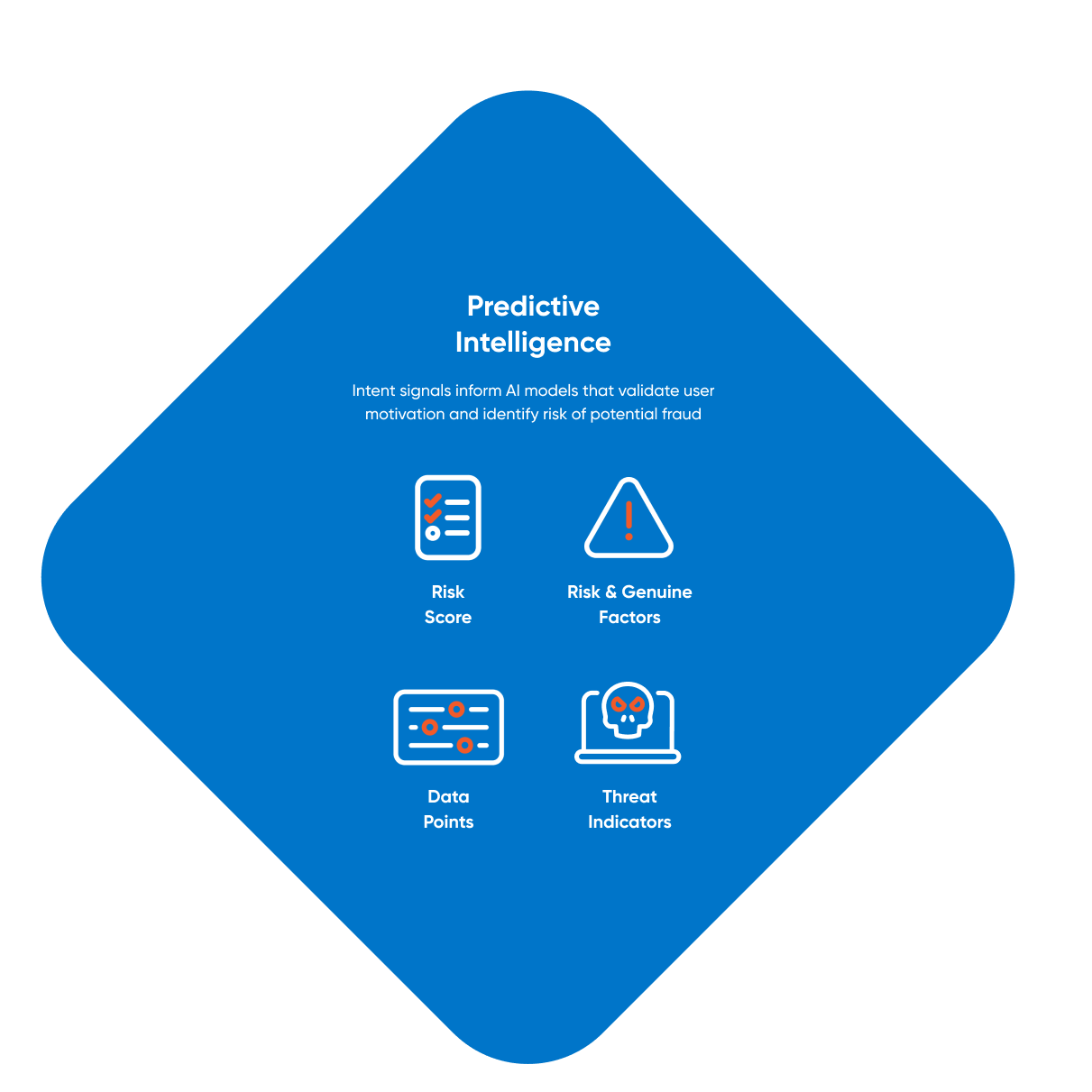 BioCatch Scout
BioCatch Scout is the latest addition to our predictive intelligence toolkit. This new graphical UI enhancement to Mule Account Detection plays an integral role in revealing the depths of global criminal networks and money laundering operations. Scout utilizes Viva Graph, link analysis, and BioCatch proprietary technology to construct visualization clusters within the data galaxy. Analysts can drill down into specific clusters to further investigate accounts, devices, and connected individuals to prioritize investigations.
Analyst Station
The BioCatch Analyst Station enables fraud analysts to streamline fraud investigations through video reconstruction of high-risk events, which provides detailed session information and visual context to understand factors contributing to the risk score. Within the Analyst Station, fraud teams can construct queries using a broad range of filters to facilitate in-depth investigations into incidents and feel more confident in their course of action.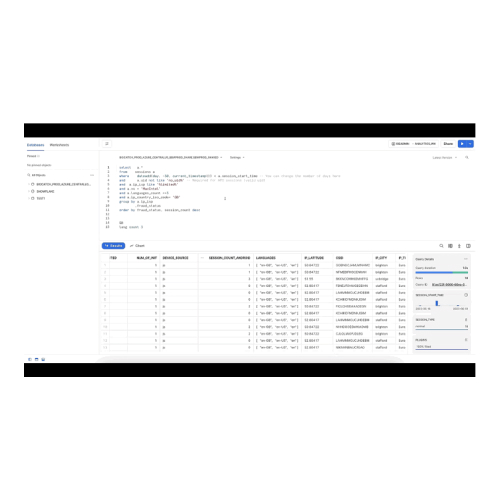 Insights Query Engine (IQE)
Insights Query Engine is a tool that allows you to analyze your structured BioCatch data with ease. This data enables organizations to quickly and effectively identify fraudulent activities and take appropriate measures. BioCatch is a data provider that uses Snowflake, which can share your own BioCatch data directly to your Snowflake account. IQE helps leverage your team's experience with top-market technology to cross-analyze BioCatch data with other data sources.