Social Engineering Scam Detection
Don't Let Criminals Call The Shots
BioCatch analyzes user behavior in real-time to detect when an individual is conducting a transaction under the influence of a cybercriminal, helping banks to protect customers from social engineering scams and authorized push payment fraud.
Social Engineering Fraud In Numbers
$1,000+
One out of every four social engineering scams involves a payment over $1,000
57%
Percent increase in social engineering scams in 2021
77%
Percent of fraud complaints involving contacts by telephone, of which social engineering is a subset
75%
Percent of social engineering scams that originate in the mobile channel
Can You Spot the Scam?
The challenge with detecting many social engineering scams is that the cybercriminal does not interact directly with the banking platform and instead convinces the victim to execute a payment. Traditional device, IP and location-based authentication controls will thus appear genuine. Behavioral biometrics looks for subtle changes in more than 2,000 digital behavior patterns that build a picture of a user's emotions or intention during a session and suggest a social engineering scam may be in progress.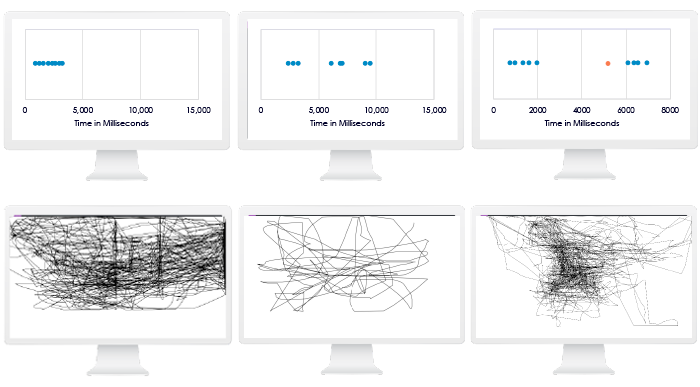 Social Engineering:
On the Precipice of the Scampocalypse
There has been a major shift in the global cybercrime landscape from traditional fraud-based tactics to scam-based tactics. The lack of consistent frameworks for defining and measuring fraud losses from social engineering scams has paved the way for potential disruptions in the form of increased regulatory pressure and a deterioration in consumer sentiment. Explore the latest research from Aite-Novarica to learn the factors that are driving the increase in social engineering scams and innovative approaches that leading banks have implemented to protect customers from becoming victims.


DOWNLOAD REPORT
Stop Scammers in Real-Time. Protect Customers.
BioCatch provides financial institutions with immediate behavioral insights that indicate a social engineering scam is in progress, helping to prevent significant losses and better protect their clients and assets.
Four ways behavioral biometrics can uncover a real-time social engineering scam:
Length of session
Sessions are longer and behaviors such as aimless mouse movements are common indicating a person is waiting for instructions.

Segmented typing
These patterns indicate dictation such as a cybercriminal reading off an account number to transfer funds to.

Hesitation
Longer pauses before performing simple, intuitive actions such as clicking on the Submit button.

Displacement
Continuous movement of the phone suggests the user is picking the phone up to take instructions and placing it back down to perform the actions instructed by the cybercriminal.