Social Engineering Scam Detection
Act Before the Scam is Done
Detect and STOP authorized payment scams before the funds leave the customer's account with next-generation behavioral insights. It's a win-win with Social Engineering Voice Scam Detection because you can protect your customers from different types of authorized payment scams while mitigating your cases, claims and reimbursement obligations.
Social Engineering Fraud In Numbers
$1,000+
One out of every four social engineering scams involves a payment over $1,000
57%
Percent increase in social engineering scams in 2021
77%
Percent of fraud complaints involving contacts by telephone, of which social engineering is a subset
75%
Percent of social engineering scams that originate in the mobile channel
Spotting the Scams in Real-time
Our Social Engineering Voice Scam Detection can help banks protect their customers from multiple scam types and mitigate their reimbursement obligations.

BioCatch analyzes user behavior in real-time to detect when an individual is conducting a transaction under the influence of a cybercriminal. A couple of examples of what we analyze are detailed below:

On Desktop: Signs of doodling?


20%
of mouse doodling is normal

40%-60%
of mouse doodling is
indicative of a hesitant victim


On Mobile: Signs of guidance?


Phone movement can suggest a user is moving the phone to and from their ear indicating a fraudster could be dictating a destination account number to the victim
Authorized Payment Fraud: A Global Guide To Customer Reimbursement Models For Financial Scams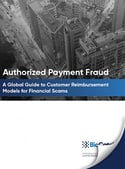 Online banking has been quickly evolving to an immediate payment world, and consumers have come to expect the ability to instantly send and receive funds. This convenience for customers has also made committing fraud more convenient for criminals as witnessed by the increased volume and effectiveness of scams targeting banks and their customers.


DOWNLOAD WHITEPAPER
Stop Scammers in Real-Time. Protect Customers.
BioCatch provides financial institutions with immediate behavioral insights that indicate a social engineering scam is in progress, helping to prevent significant losses and better protect their clients and assets.
Three ways Social Engineering Voice Scam Detection helps your business:
STOP More Scams

Prevent more types of scams such as bank Impersonation, Remote Access Tool and Romance scams.

Protect Your Customers

Drive loyalty, retain trust and boost brand advocacy with your customers.

Avoid Fines and Reimbursement Obligations

Reduce your liability, stay compliant and avoid any direct or indirect compliance fines.