Together

, we fight fraud
We believe that the applications for behavioral data are broad, powerful and unique, and we are constantly innovating to solve new and emerging challenges. Behavior is the only true signal of human intent, and the only signal capable of providing actionable intelligence throughout the entire digital customer journey – from customer onboarding through to login and post-login flows.
If you understand the human-side of the customer, and celebrate what makes them unique, you can protect them from even the most sophisticated kinds of fraud. More than 100 of the world's largest banks, fintechs and telcos agree, including Suncorp, Banorte and TeamBank.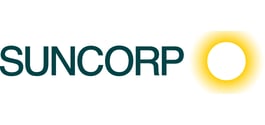 "What we couldn't see before having BioCatch was: Was this customer on a call whilst they were logging into internet banking? Have they used a different access method to log into internet banking? With those data points available to us we're able to much quicker ascertain whether a customer may be a victim of fraud, may be a victim of a scam, and talk them through what that looks like. It gives them comfort that when they're sleeping at night, their banking is also safe."
Alexandra Marinescu
Suncorp Bank

"Mainly the problem we have is that the client ends up being the weakest link in the chain and in that sense they become, involuntarily of course, collaborators of fraud... We are an industry that is challenged 24 hours a day, customers are under attack 24 hours a day and we can't sleep or rest on our laurels, and in that sense [BioCatch] is always supporting us, helping us solve anything."
Rafael Fragoso
Banorte

"We can then see how the user behaved on the virtual route or on the website and we really see that there is a clear difference between real customers and fraudsters. Since implementing BioCatch, a lot of things have improved for the better. We can clearly identify certain fraud cases through BioCatch's data. At the same time, we have fewer false rejections to make... BioCatch adds a very important component to our portfolio of fraud mechanisms and with this component we will be in a better position to prevent fraud in the future."
Erik Scheil
TeamBank
Behavioral biometric technology is a key strategic capability to protect our customers from the risk of fraud. BioCatch is a leader in this space and HSBC is looking forward to strengthening its partnership through this investment and through its role as part of the company's newly formed Client Innovation Board.
The BioCatch Client Innovation Board is a novel, industry-led initiative focused on online behavior, which is a powerful method to protect banking customers and other internet users from online fraud. Particularly as many businesses moved online with the emergence of the COVID-19 pandemic, preventing digital fraud has become more important than ever. We are very excited to join the effort and continue to support BioCatch both as an investor and Client Innovation Board member.
BioCatch is unique in focusing on behavior as a predictive tool to prevent online fraud and as a result can draw on a comprehensive data set to keep people safe. We're looking forward to working with BioCatch and the innovation board members to further protect our customers and come up with innovative ways to stop fraud.
We invest heavily in the latest cyber security and fraud detection capabilities to protect our customers. In using device behavioral biometrics from BioCatch, we're able to bolster our efforts to proactively detect fraud before the transfer of funds occurs, reducing the financial and emotional impact of scams for our customers.
The technology that we've been able to deploy with the help of BioCatch has played a crucial role in strengthening our security systems. The breadth of behavioural biometrics that BioCatch technology can monitor is really impressive and we've already seen many examples of it alerting us to suspicious activity and protecting our customers from fraud.
Our customers love how easy it is to bank with 86 400, including our incredibly fast onboarding experience. Partnering with a fellow tech innovator like BioCatch gives us best-in-class protection from impersonation fraud, without compromising our market-leading experience – particularly our two-minute onboarding for new customers.
The visibility we get into the data by leveraging BioCatch Connect

TM

enables our fraud teams to swiftly address complex fraud attacks and reduce manual reviews, giving our customers better protection and an improved experience.
Scammers use sophisticated tactics and are evolving their methods constantly, most often targeting our customers directly. Protecting our customers is an absolute priority for us and partnering with BioCatch allows us to leverage some of the most leading technology to combat scams.
At Onbe, we're working to provide the latest tools to protect users and combat fraud today and tomorrow. With OnbeGuard's integration of BioCatch, we continue our work to calibrate our model-based anti-fraud offerings that prevent fraud, reduce escalations, and protect disbursement funds while elevating satisfaction for both the payees and our clients.
Banks in Latin America face significant challenges coming from data breaches, mobile malware, banking Trojans and other cybercrime threats that are more often than not, homegrown. Solutions like BioCatch's behavioral biometrics technology helps us to manage these threats while enabling a good user experience online, which is very important for us to compete in today's economy. We have experienced first-hand the significant return on investment that BioCatch provides and this comes from not only catching the fraud that traditional solutions miss, but from reducing the operational costs and lost customer revenue that comes from too much disruption in the digital channel.
BioCatch is defining a novel category in digital engagements and has an impressive success record in the financial industry.
Client Innovation Board
BioCatch believes the applications for behavioral biometric data are broad, powerful, and unique. Among our core values are a commitment to innovation and a conviction that collaboration is essential in empowering our clients and keeping consumers safe.
We have partnered with select institutions that share these beliefs. This collective, known as the Client Innovation Board has elevated the conversation around emerging global fraud trends and generated significant real-world results.
Learn More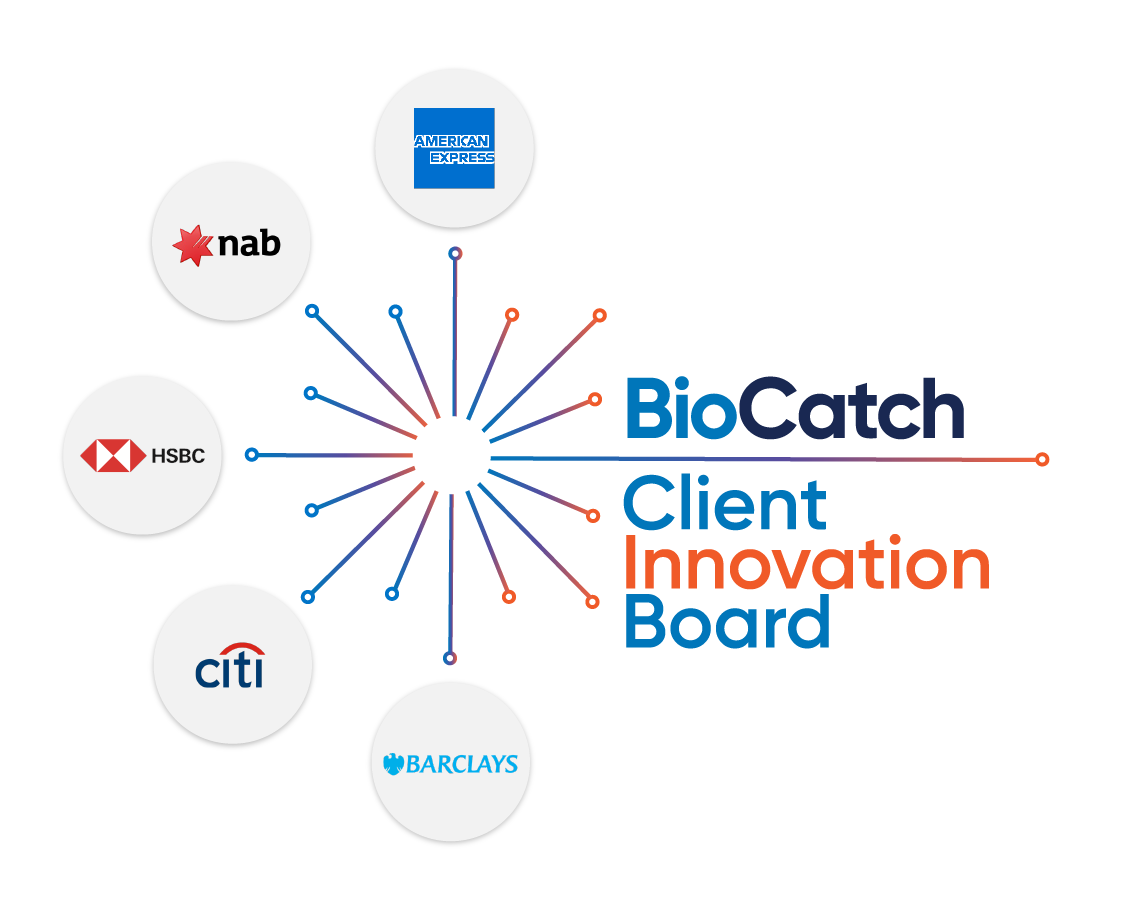 Customer Exclusive Events