Account Takeover Fraud In Numbers
$6
Billion
Total losses attributed to account takeover fraud in 2020 in the U.S.
£479
Million
Total losses attributed to authorized push payment fraud in 2020 in the UK
38%
Percent of consumers who were the victim of account takeover in the last two years
$80K
Global average loss per incident of business wire transfer fraud
How to Build Trust and Safety into your Digital Channels
BioCatch risk models leverage innovative research and a decade of data to analyze a user's physical and cognitive digital behavior and continuously monitor web and mobile sessions to distinguish between genuine users and criminals, whether human or automated attacks such as bots, malware, or Remote Access Tools (RAT).
By profiling user behaviors such as mouse movements, typing cadence, swipe patterns or device orientation, the BioCatch platform identifies statistically observed norms for "good" and "bad" behavior. Powered by machine learning, the platform authenticates users against their historical profiles and generates a risk score so you can determine the appropriate course of action.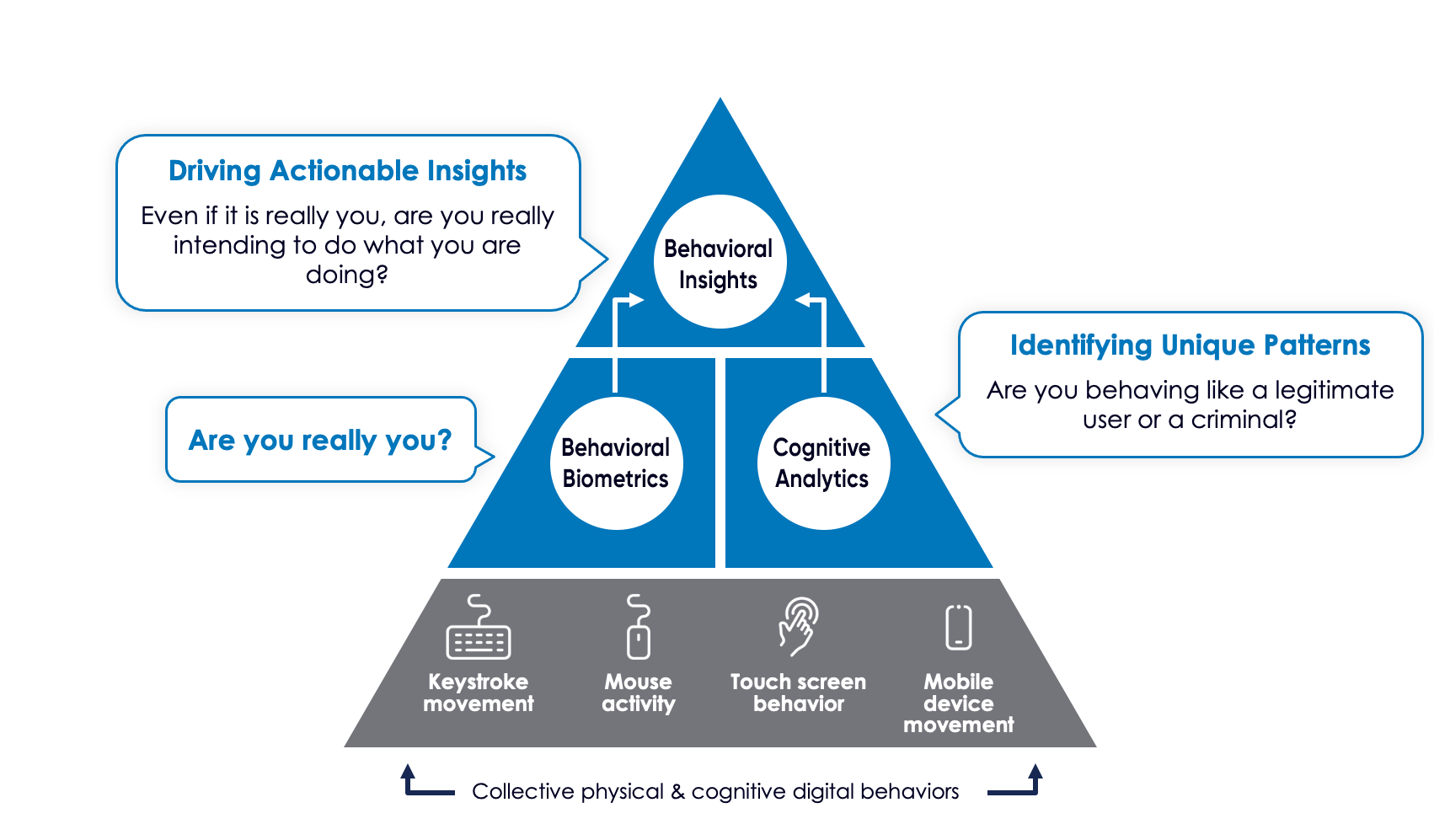 5 Things Fueling Account Takeover
Several modes of operation are used by cybercriminals to successfully commit account takeover fraud, including automated credential stuffing, malware, and remote access tool attacks. Gain insight into what is fueling the growth in account takeover attacks, what traditional fraud prevention tools are missing, and new strategies and approaches to fight back.
BioCatch Delivers Account Takeover Protection to Help Your Organization:
Manual Account Takeover
Detect cases of stolen account credentials that are used to gain unauthorized access to user accounts through manual login requests.

Automated Attacks
Detect behaviors that indicate bots or other automated tools.

Financial Malware
Identify behaviors, such as disruptions in hand-eye coordination and scrolling patterns, that are associated with financial malware.

Remote Access Tools (RAT)
Uncover behavior patterns that indicate the use of Remote Access Tools used in malware and social engineering scams.

Phishing Site Detection
Get real-time phishing site alerts and scheduled victim reports that let you know which of your customers have been compromised.