What We Do
Delivering actionable behavioral insights to create a world of trust and ease across the entire digital identity lifecycle from account origination to monitoring online sessions and beyond.
Achieve Your Digital Business Goals with Behavioral Biometrics
HOW WE DO IT
Solution Benefits
Fraud Prevention That Goes a Step Beyond
BioCatch's AI-driven platform transforms digital behavior into powerful insights to deliver advanced fraud protection without compromising user experience.


Continuous Protection
Analyze every digital interaction to ensure even the most subtle behavioral anomalies do not go unnoticed.


Beyond Behavioral Biometrics
Gain powerful insights into user intent and emotional state to detect the most complex fraud threats.


Adaptive Customer Experiences
Align action with the level of risk to prevent more fraud and banish friction for genuine customers.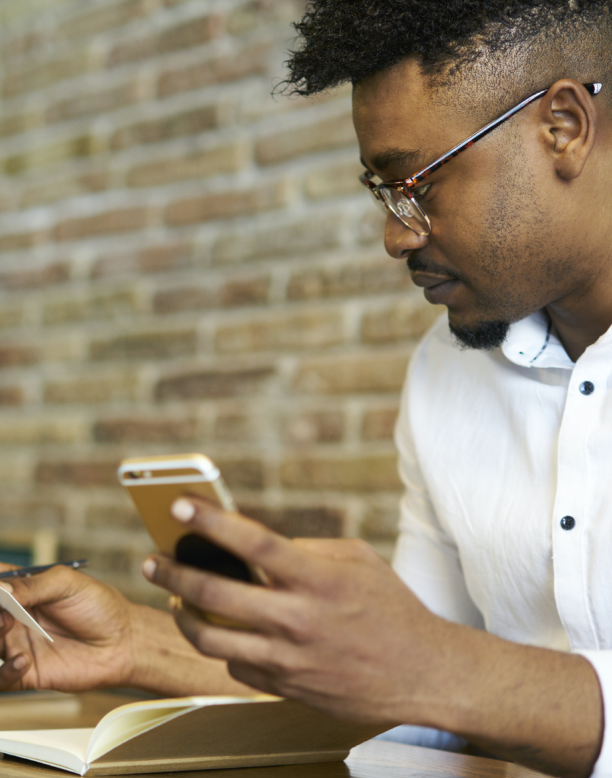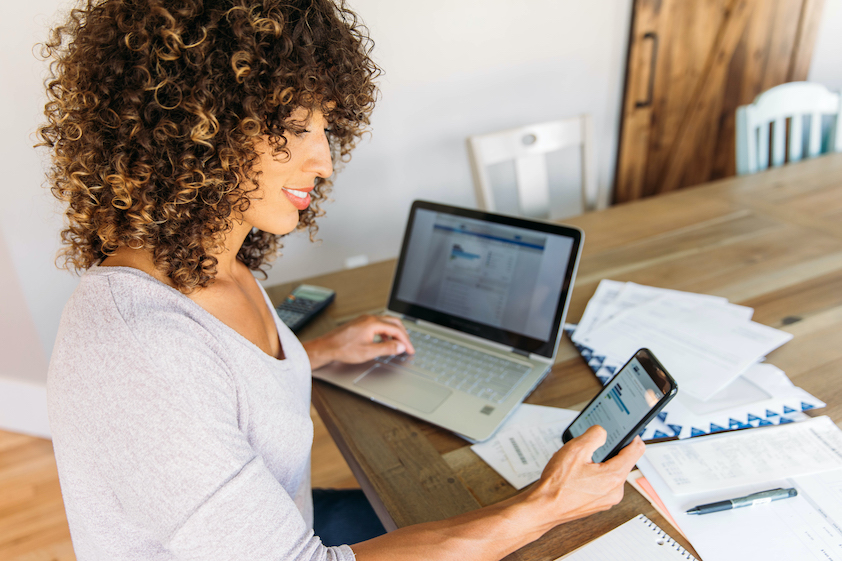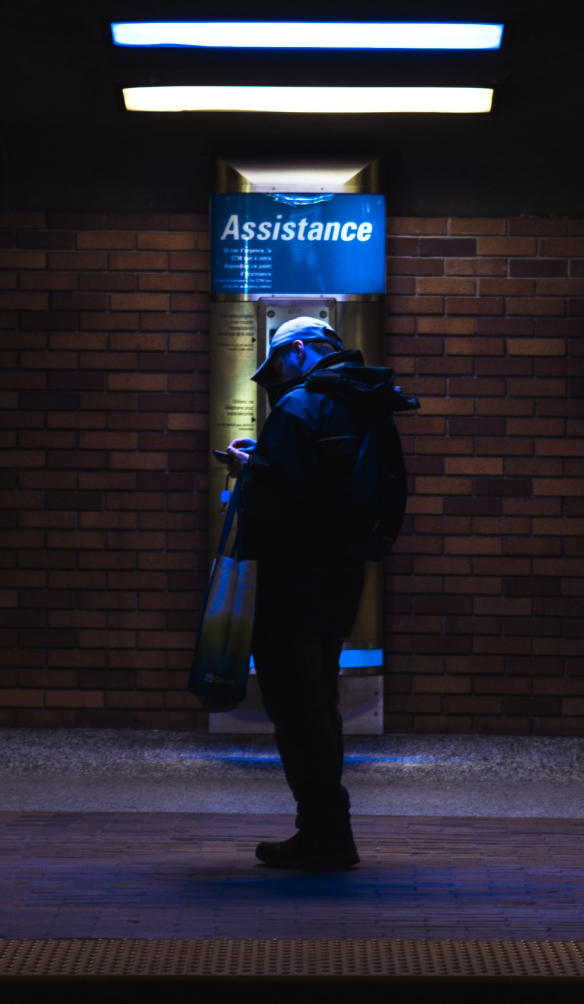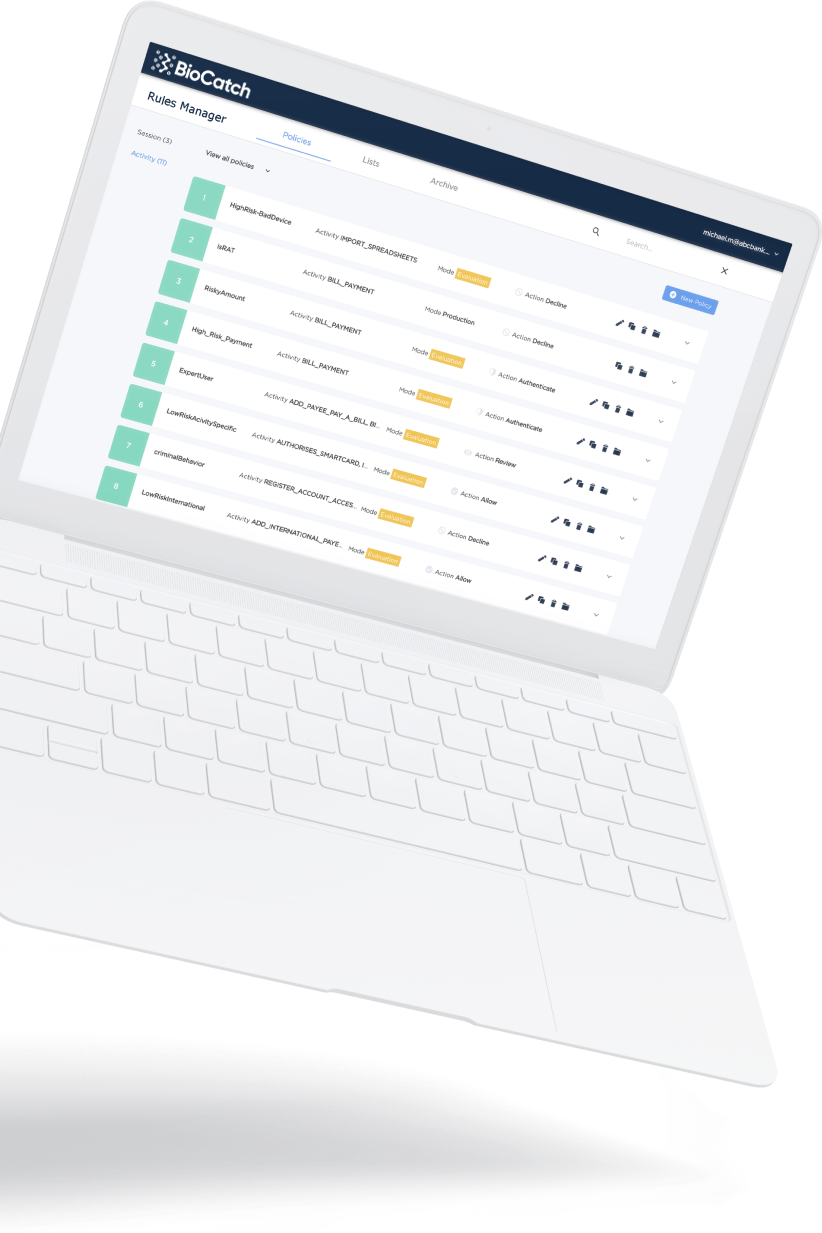 Proven value
BioCatch by the numbers
3+
Billion
Sessions continuously protected per month
200+
Million
Users protected across the globe
6+
Million
Fraud incidents prevented per year
Trusted by leading institutions across the globe
"Behavioral biometric technology is a key strategic capability to protect our customers from the risk of fraud. BioCatch is a leader in this space and HSBC is looking forward to strengthening its partnership through this investment and through its role as part of the company's newly formed Client Innovation Board."
"Banks in Latin America face significant challenges coming from data breaches, mobile malware, banking Trojans and other cybercrime threats that are more often than not, homegrown. Solutions like BioCatch's behavioral biometrics technology helps us to manage these threats while enabling a good user experience online, which is very important for us to compete in today's economy. We have experienced first-hand the significant return on investment that BioCatch provides and this comes from not only catching the fraud that traditional solutions miss, but from reducing the operational costs and lost customer revenue that comes from too much disruption in the digital channel."
"BioCatch is unique in focusing on behavior as a predictive tool to prevent online fraud and as a result can draw on a comprehensive data set to keep people safe. We're looking forward to working with BioCatch and the innovation board members to further protect our customers and come up with innovative ways to stop fraud."
"We invest heavily in the latest cyber security and fraud detection capabilities to protect our customers. In using device behavioral biometrics from BioCatch, we're able to bolster our efforts to proactively detect fraud before the transfer of funds occurs, reducing the financial and emotional impact of scams for our customers."
"The BioCatch Client Innovation Board is a novel, industry-led initiative focused on online behavior, which is a powerful method to protect banking customers and other internet users from online fraud. Particularly as many businesses moved online with the emergence of the COVID-19 pandemic, preventing digital fraud has become more important than ever. We are very excited to join the effort and continue to support BioCatch both as an investor and Client Innovation Board member."
"BioCatch is defining a novel category in digital engagements and has an impressive success record in the financial industry."
"Our customers love how easy it is to bank with 86 400, including our incredibly fast onboarding experience. Partnering with a fellow tech innovator like BioCatch gives us best-in-class protection from impersonation fraud, without compromising our market-leading experience – particularly our two-minute onboarding for new customers."
"The technology that we've been able to deploy with the help of BioCatch has played a crucial role in strengthening our security systems. The breadth of behavioural biometrics that BioCatch technology can monitor is really impressive and we've already seen many examples of it alerting us to suspicious activity and protecting our customers from fraud."