The BioCatch Platform Empowers Organizations to:
Drive Real-Time Action
Specify actions based on risk level and unique behavioral insights to reduce fraud and banish friction.
LEARN MORE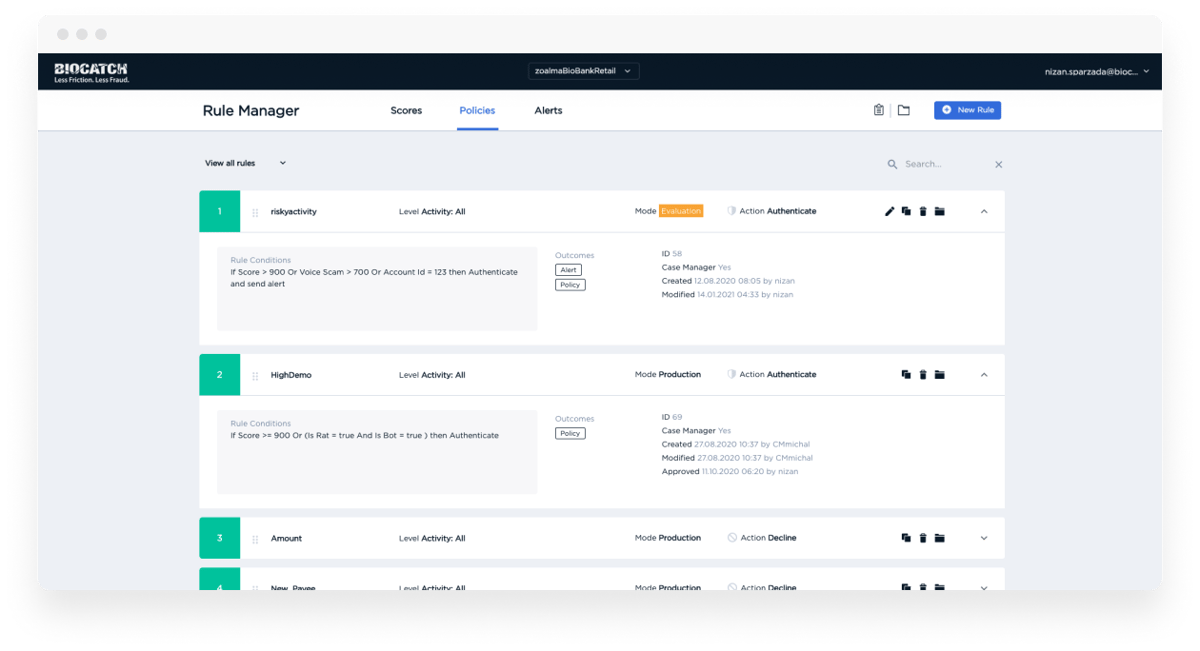 Optimize Fraud Operations
Increase case resolution efficiency with instant access to the latest high-risk activities and surrounding events.
LEARN MORE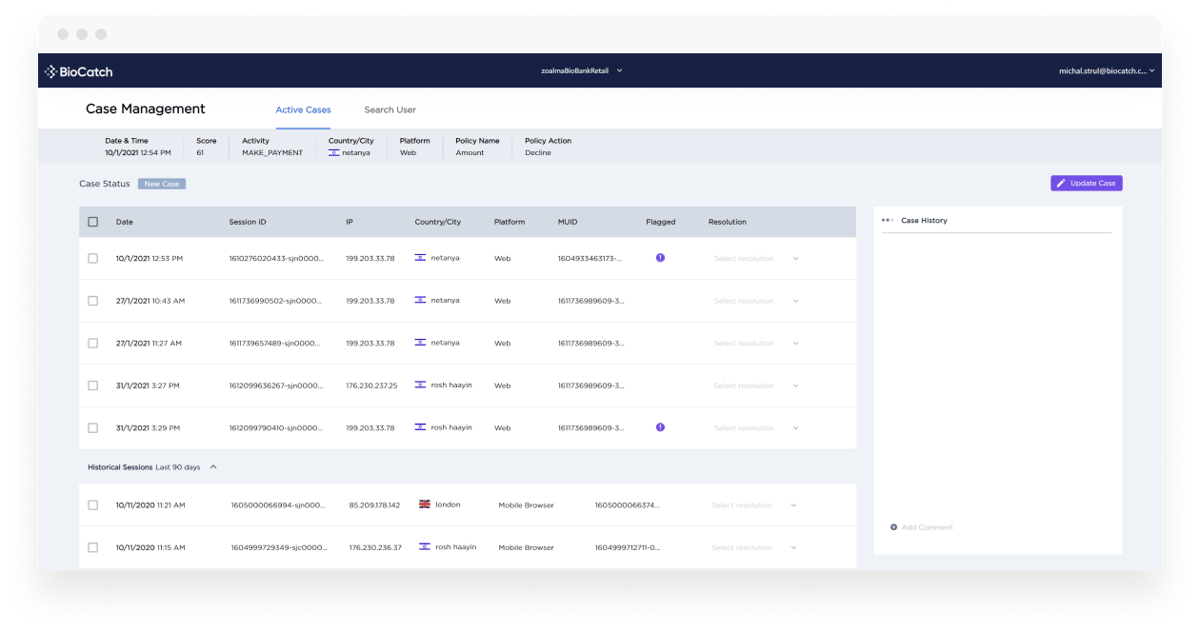 Gain Profound Visibility Into Risk
Conduct in-depth investigations and reveal fraud trends with a powerful set of visualization tools.
LEARN MORE