New Account Fraud - Telling the Good from the Bad and Avoiding the Ugly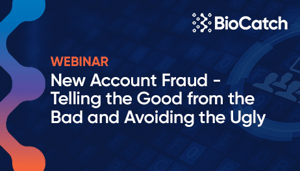 New Account Fraud (NAF) continues to be a highly lucrative business. Among other fraud MOs, fraudsters are creating mule accounts for money laundering purposes and creating BNPL accounts to buy now and NOT pay later.
Watch this insightful panel discussion from industry leaders to understand some of the reasons why it's a lucrative business, and how behavioral biometrics can help combat new account fraud while supporting your account acquisition goals.