Beyond Compliance: Comply and Thrive in a PSD2 World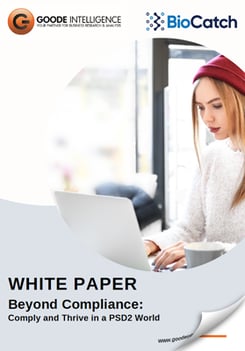 PSD2 Strong Customer Authentication (SCA) was introduced to reduce payment fraud within Europe, and there are indications that this has been the case. However, as fraud rates have come down, there has been some criticism that too much focus has been placed on compliance versus the need for convenient and easy to use transaction authorization.
Access the latest report from Goode Intelligence which examines how customer experience and transaction declines and abandonment have been impacted by SCA compliance and what can be done to comply and thrive in a post-PSD2 world.