Stemming the Tide of Social Engineering with Behavioral Insights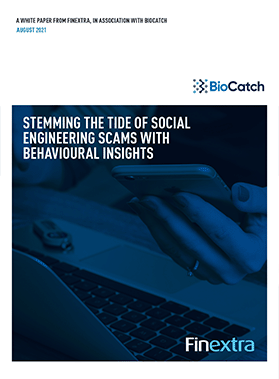 Social engineering fraud has gripped the industry with the number of scams targeting consumers increasing 87% in the last year. With large losses becoming increasingly publicized, and hence reputation brought into question, the industry must respond, and it is incumbent upon all players to collaborate and be proactive around accountability and prevention.

The good news is banks can access and utilize increasingly sophisticated technology and expertise to meet the fraudsters' aptitude, analysing behaviour patterns, for example, to uncover social engineering scams. Behavioural insights can be used to inform new strategies and respond to attacks in real time where other security controls have failed.

Access the report to understand what is behind the recent uptick in social engineering attacks globally and how banks can respond using the latest technology and security measures.