4 Ways Financial Scammers Are Getting Ahead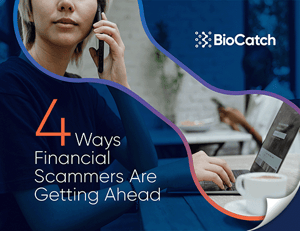 The COVID-19 pandemic amplified the use of digital channels for everyday banking, while other services including digital payments, contactless and cashless payments, and buy now pay later (BNPL) services were embraced by consumers around the world. Last year, 93% of consumers used one or more digital payment methods, such as Zelle, and made nearly $100 billion in purchases using BNPL Services.
While these changes have been great for digital transformation, it has also created unprecedented opportunities for financial scammers. With so much digital change, what will the fraud landscape look like moving forward in 2022?
Access the e-book and explore the four ways financial scammers are getting ahead including the tactics they are using, the limitations of existing fraud controls, and what financial institutions can do to fight back.