Account Opening Fraud in the Time of Digital Banking: How to Uncover When New Customers Are Not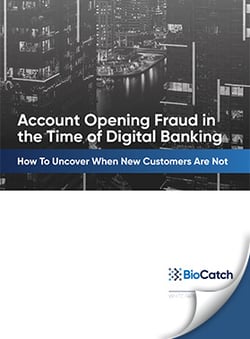 Digital banking has become the single most effective channel for financial institutions to drive growth, increase revenue and attract new customers. Yet, it also introduces more risk, and cybercriminals are following the money right into the online account opening process.
This white paper explores emerging security risks in the account opening process, current weaknesses in technology and business process that are leaving blind spots, and new approaches to managing fraud that are getting results.