POWERFUL BEHAVIORAL INSIGHTS
BioCatch generates powerful insights to detect all types of fraud and provide the real-time visibility needed to take the right action.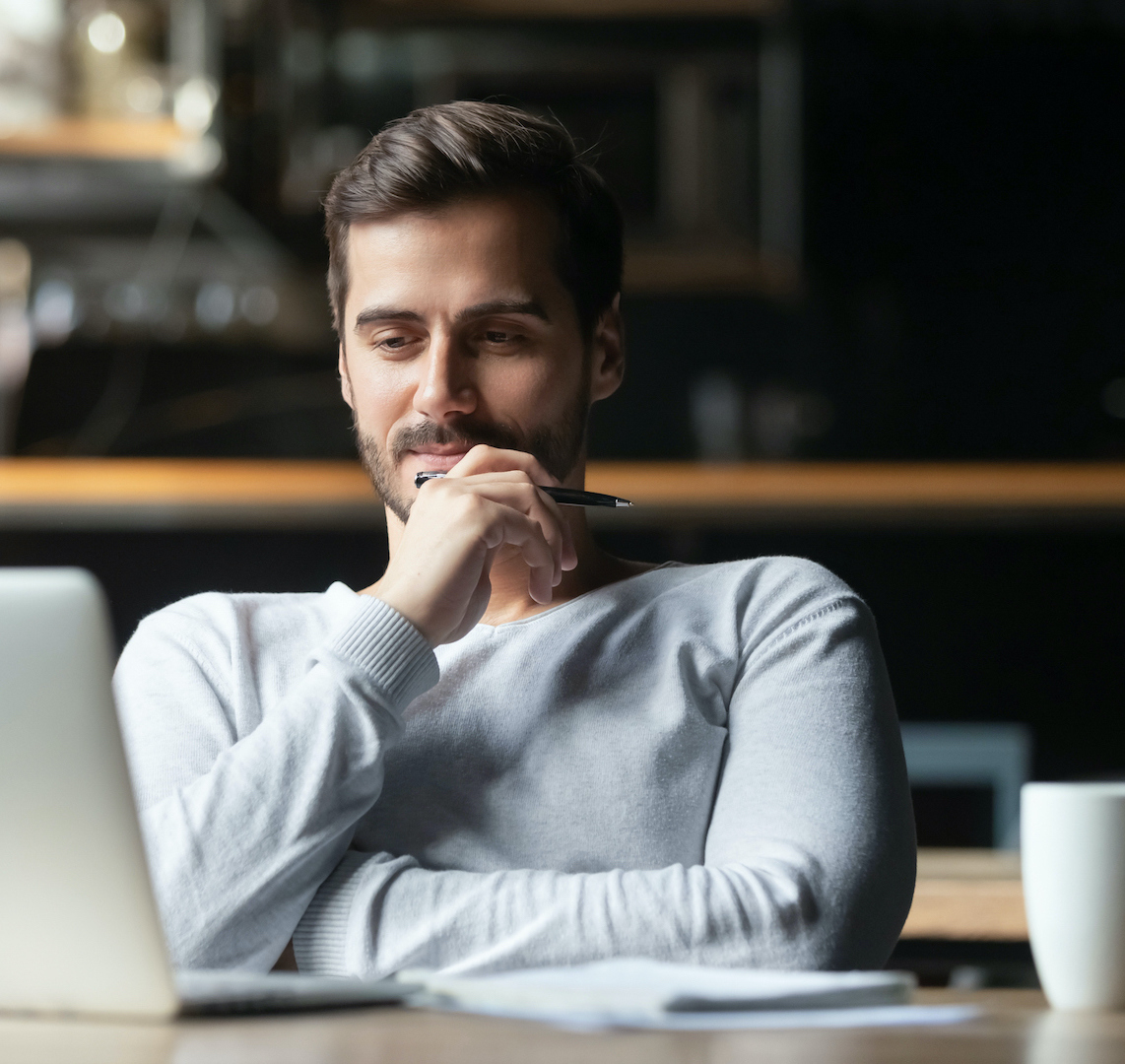 Protection that Never Sleeps
BioCatch continuously monitors a user's physical and cognitive digital behavior, analyzing thousands of interactions per session to distinguish between genuine users and cybercriminals.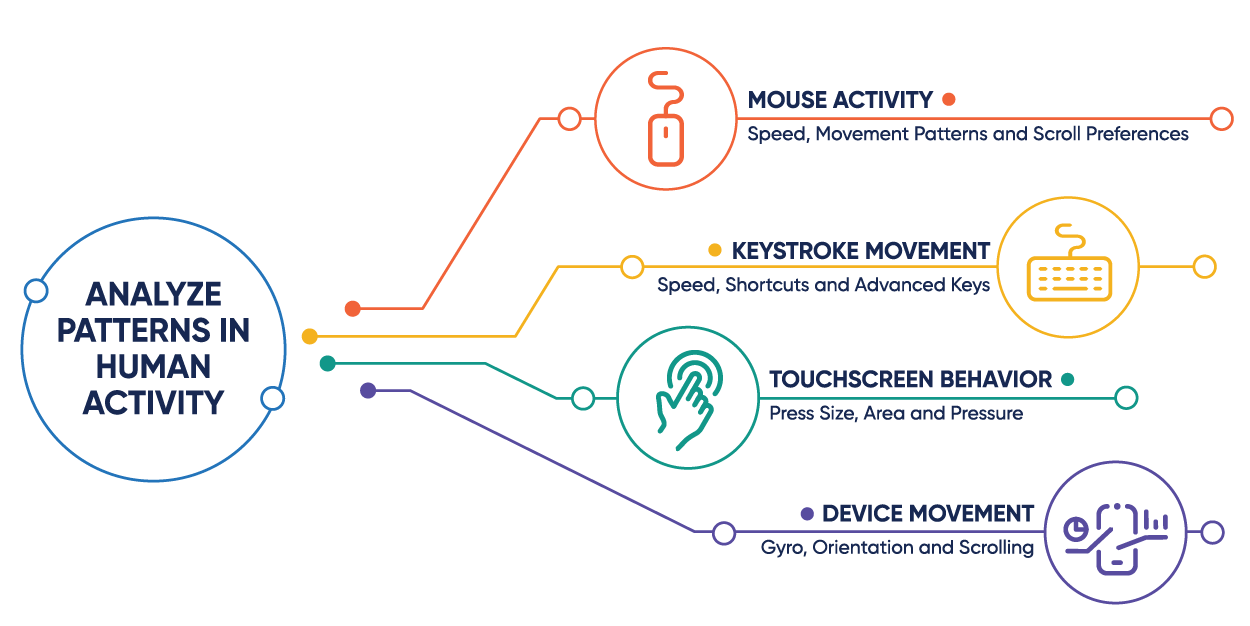 Transforming Behavioral Data into Powerful Insights
The BioCatch Risk Engine is powered by machine learning and optimized against a diverse data set captured across trillions of digital interactions worldwide. The BioCatch risk engine profiles and analyzes a user's behavior on three levels to deliver profound visibility into risk.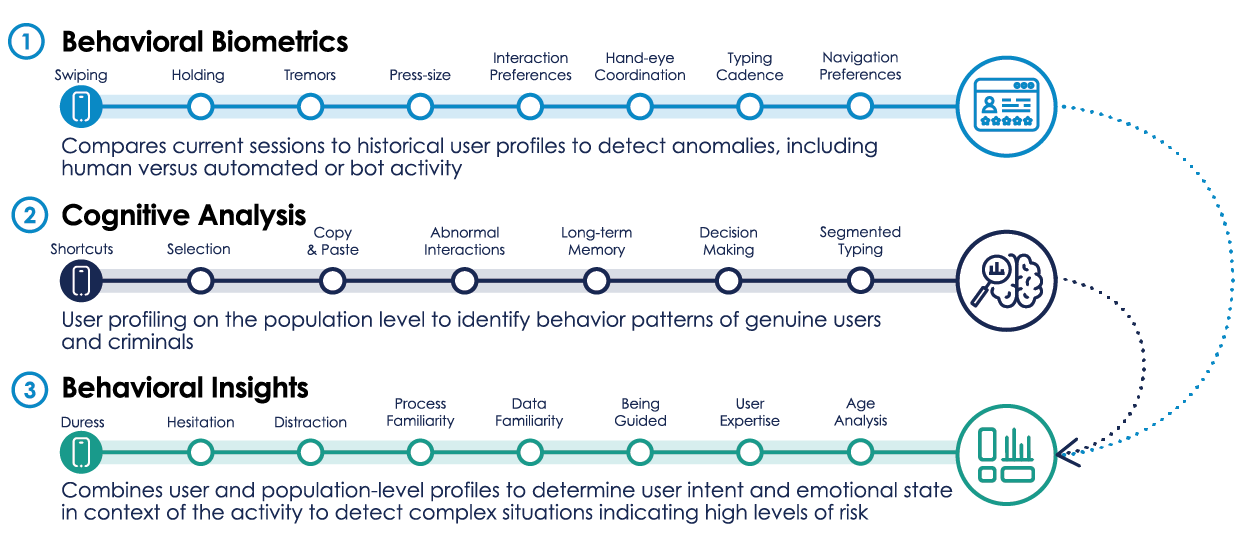 Comprehensive Fraud Coverage
Bots & Aggregators

Remote Access Tools

Malware

Mobile Emulators

Social Engineering Voice Scams

Credential & Personal Information Theft