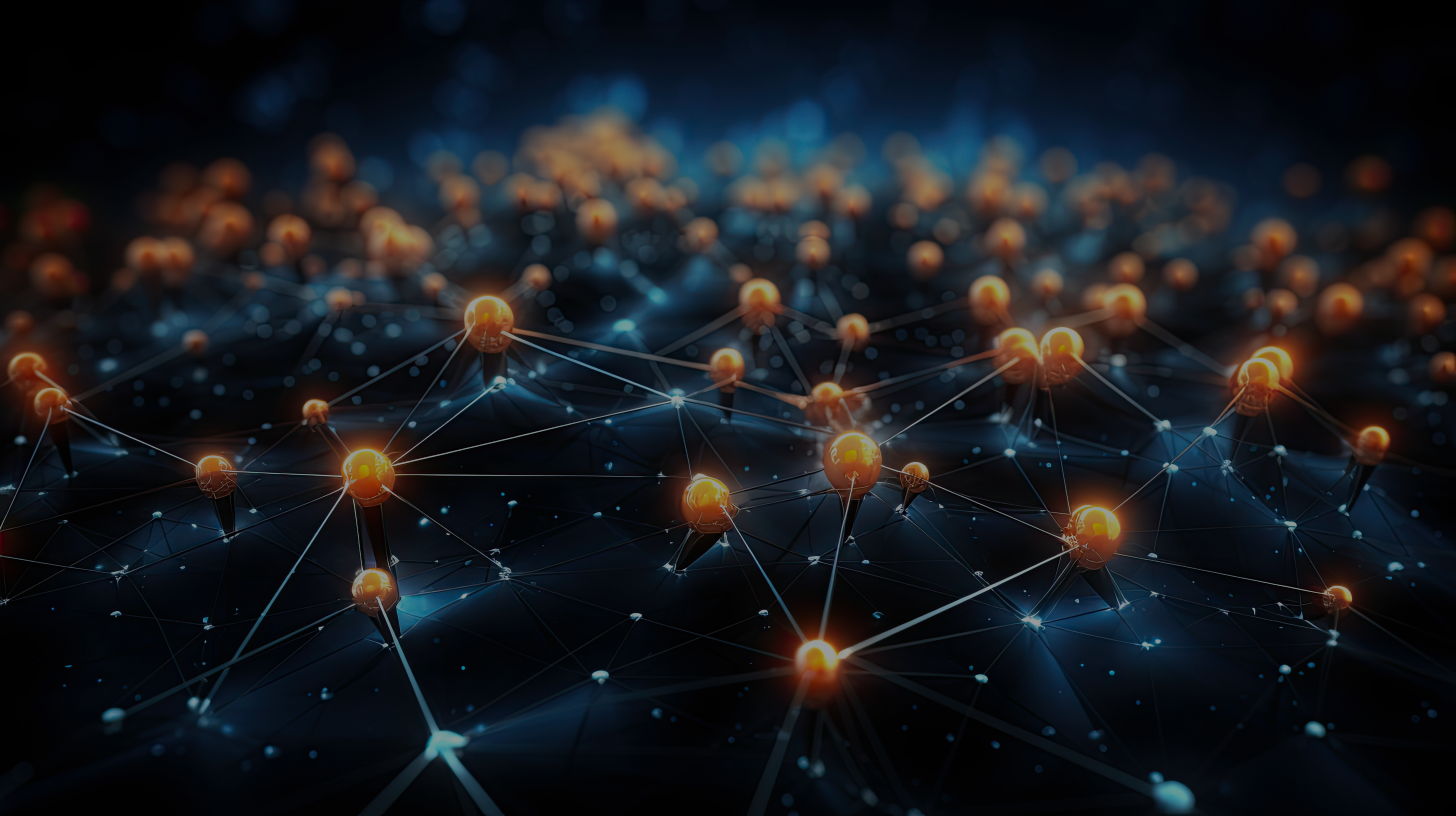 BioCatch Scout graphically showcases financial crime networks and connected money laundering accounts.
The user interface supports collaboration between fraud and AML teams to easily visualize, connect, and prioritize investigative efforts.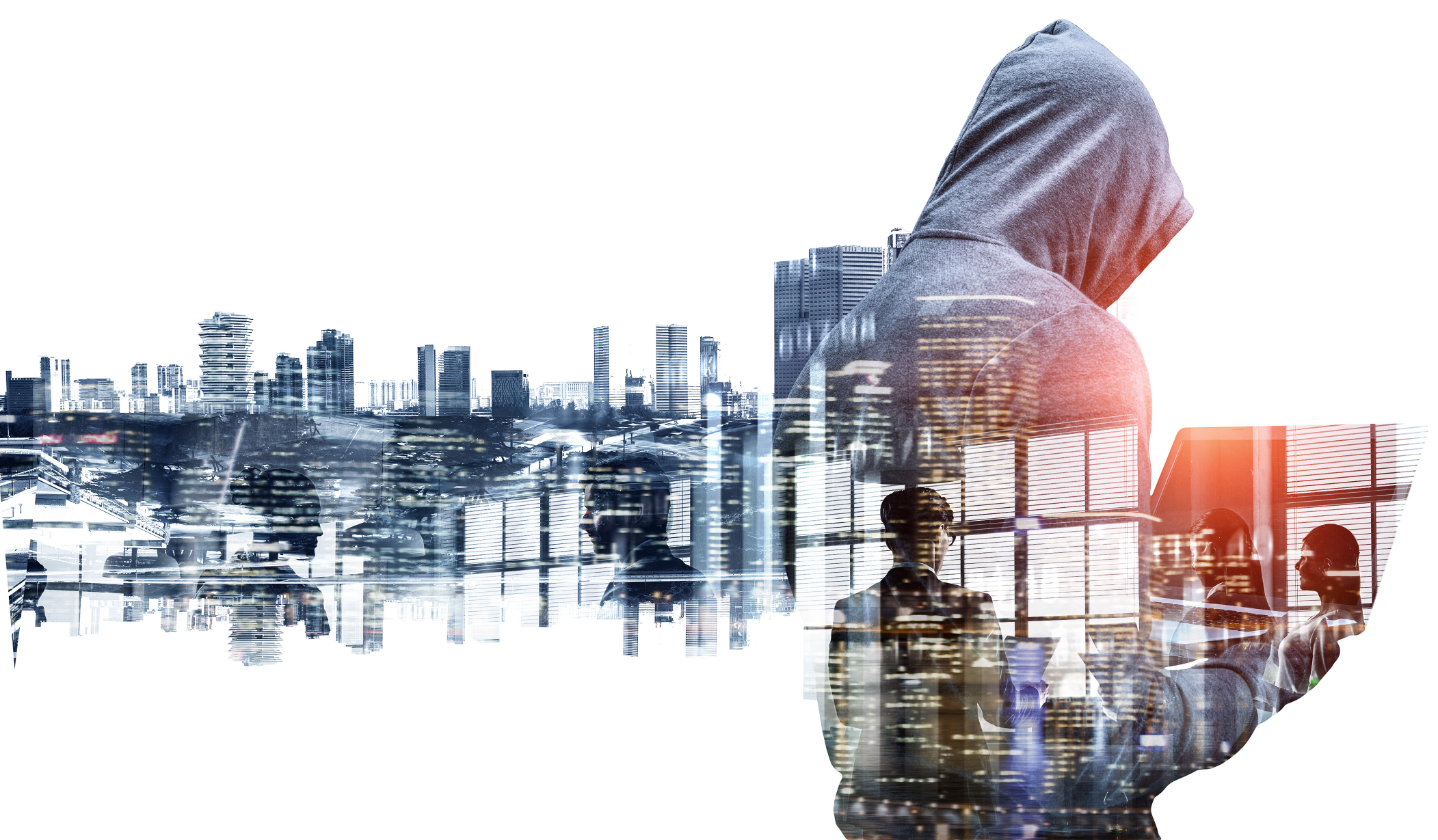 Revealing criminal networks
The harsh reality is that the number of cyber criminals that commit fraud, scam consumers, and launder money has gone up year over year. This has led to more sophisticated criminal operations within and across financial institutions. However, as cybercrime and money laundering increase, banks and FIs aren't always able to increase their resources at the same rate. This, along with siloed AML and fraud departments, has led to a growing demand for cross-functional, efficient, and easy-to-use technology.
The BioCatch Scout link analysis tool can uncover money laundering networks by graphically displaying connected accounts, devices, and individuals. Learn more about how Scout and our predictive intelligence tools allow financial institutions to mitigate the highest amount of risk while maintaining a frictionless customer experience.

Building on
Mule

Account Detection
BioCatch Scout is a powerful graphical UI enhancement to the Mule Account Detection solution. Scout's Viva Graph and link analysis technology take proactive money laundering prevention to the next level. Mule Account Detection with BioCatch Scout delivers the right AML technology to break down the foundation of criminal operations and expose their hidden networks.

Connecting the dots with

data
The ability to consume, analyze, and derive actionable insights from billions of sessions is no easy feat. That's where behavioral intelligence can help. A good scenario would be recognizing a fraud and money laundering problem within your bank or financial institution and implementing technology to help. A better scenario would be implementing technology that tackles existing fraud, scams, and mule accounts while proactively preventing future malicious activity. Now imagine implementing that same technology with powerful cross-functional and predictive tools like BioCatch Scout to reveal highly connected cyber criminals. It's one thing to have access to data that differentiates genuine and fraudulent activity, but it's another to graphically visualize the size of the network and efficiently prioritize operational resources.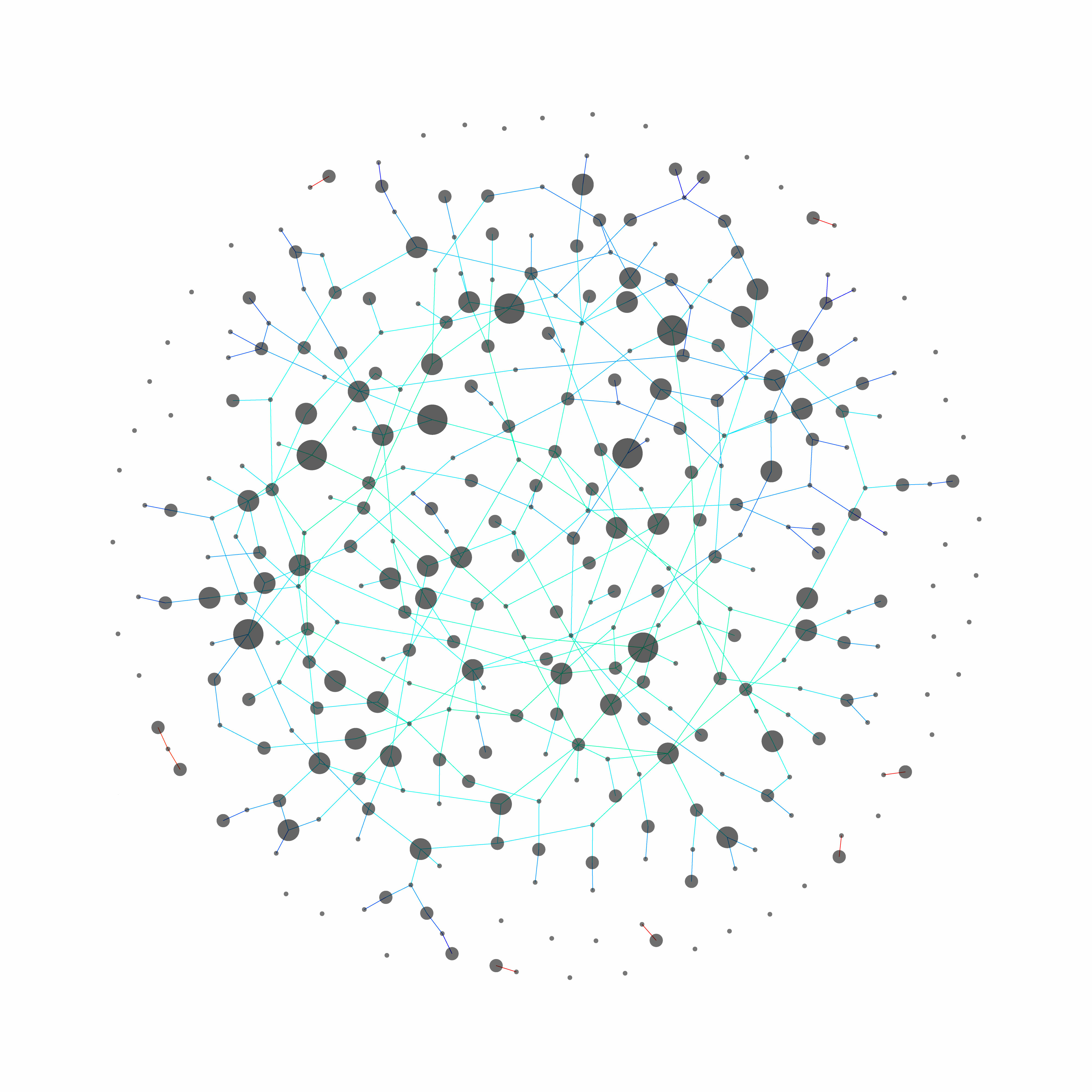 Improve Fraud and AML operations with a proactive and unified approach
Did you know that 69% of financial institutions reported the number of days they spent on AML investigations increased last year? Or that three out of five financial institutions still struggle with early detection of fraud events? These are just some of the surprising findings shared by more than 150 fraud and AML decision makers at financial institutions across North America, Europe, and Latin America and published in a new report by Forrester Research.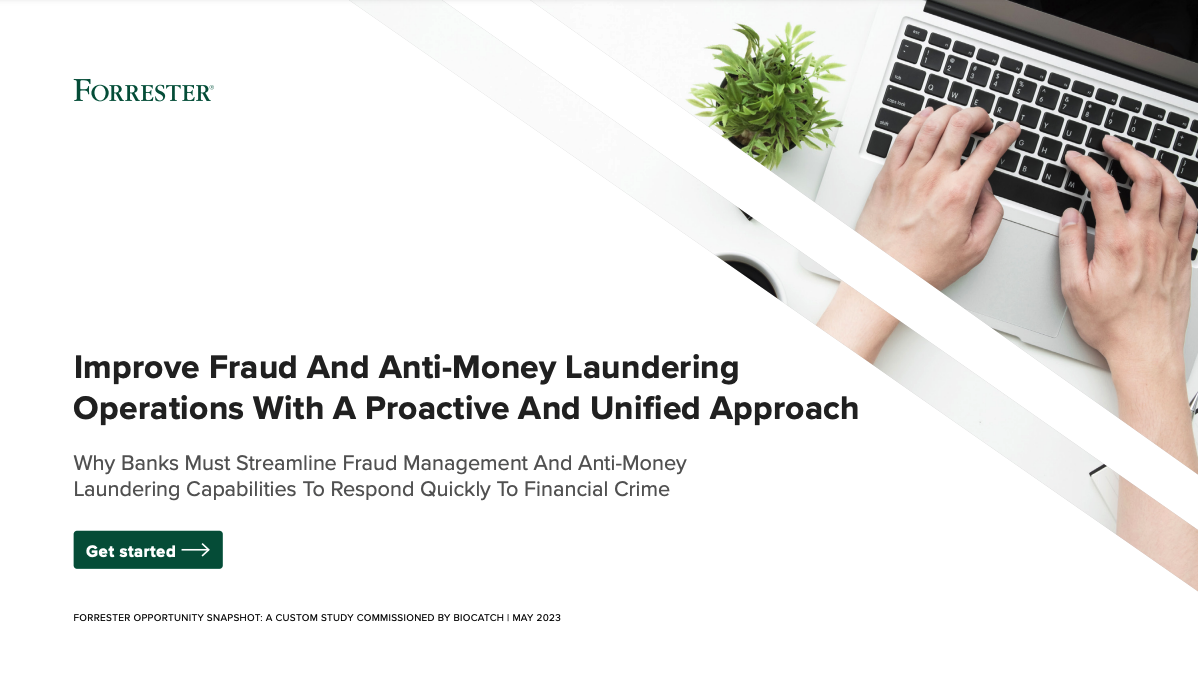 Additional fraud + AML products &
use cases
Detecting credential theft and account break-ins can prevent the use of victim accounts for money laundering purposes. Learn more about how BioCatch uses behavioral intelligence to increase customer protection while reducing risk and friction.
Early detection is critical when preventing money laundering activity. Learn more about how BioCatch protects against new account fraud and proactively prevents money laundering criminals from infiltrating financial institutions.
Catching the Accomplice decreases illegal operations and reduces criminal growth. Learn more about how BioCatch detects willing participants and prevents converted accounts from laundering money.