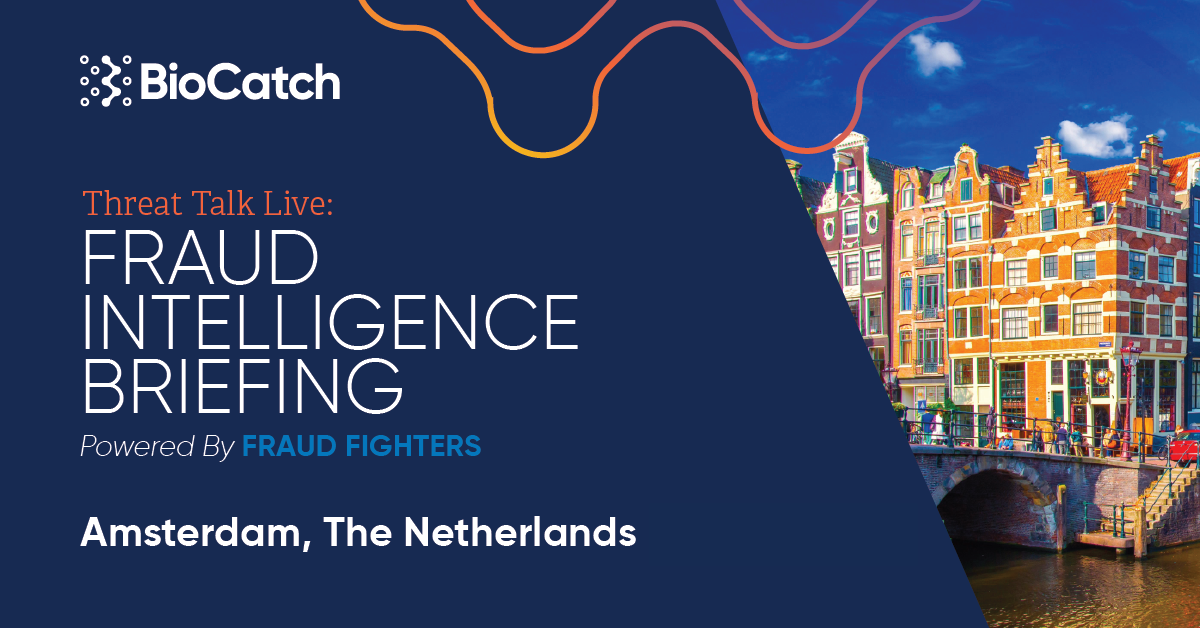 Join Us, And Let's Beat Fraud and AML Together.
You are personally invited to attend our exclusive in-person event along with your peers from neighbouring banks.
Date: 24 October 2023
City: Amsterdam, The Netherlands
Venue: Radisson Blu Hotel, Amsterdam City Centre

Address: Rusland 17, 1012 CK Amsterdam, Netherlands
Time: 11am - 3pm (including lunch)
While retail banks often compete, we believe a different approach is required when fighting Fraud and Money Laundering. We believe that FI's are stronger together because a problem shared is a problem halved. Experts from our Global Advisory and Threat Intelligence teams want to hear more about your challenges, help you supercharge your strategies, and help you emerge victorious against Fraud and AML.
In this session, you can expect:
An intelligence briefing specific to the challenges you are experiencing

An independent (non BioCatch) expert advisor sharing their experiences

A guest speaker representing the voice of your customers

Suggestions on how to supercharge your Fraud, Scams and AML strategies

A chance to meet peers from neighbouring banks and hear how they have been tackling Fraud and AML
Guest speaker:

Prof. Jorij Abraham is Managing Director of the Global Anti Scam Alliance. Jorij will discuss the latest report on 'The Global State of Scams'. With $55 billion lost in scams and an expected growth rate of 40%, online fraud is now the most reported type of crime in most countries. With a chance of getting caught of less than 0.05% scams have become a safe and very lucrative business. Jorij Abraham discusses the latest facts, figures, and forecasts in online scams, and more importantly, how can we fight them more effectively and efficiently.
See you there.
The BioCatch Team.